Short-term leases
Additional opportunities for property investors have also been provided by digital platforms like Airbnb. It has opened potential sources of revenue. Without the need to secure long-term leases, this market shift can deliver lucrative rental yields.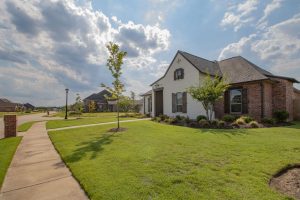 A cultural change in culture, away from land ownership, is also driven by digital platforms. The growth of the market sharing economy is also a factor. The shared economy is characterized by on-demand services and a willingness to stay free of financial restrictions such as a mortgage. This shift fuels demand for short-term, flexible rental contracts. When more individuals follow this lifestyle, to satisfy the demand, supply from property owners would need to increase. Renting via reservation websites such as HouseME or Airbnb also provides the opportunity to pay off a mortgage faster. You will raise the rate at which you can pay off a home loan if you combine high vacancy rates with higher rates in the short-term rental market.
However, it is important to carefully consider the costs associated with furnishing your apartment and creating an enticing atmosphere for visitors that will drive repeat business when selecting this revenue model.
Some rental points that should be considered by any potential landlord
Regardless of your investment strategy, you must consider the efficiency of your tenants in South Africa's current economic environment. Securing tenants who can afford the rent is better than looking for 'easy wins' that offer higher rents. To cover your bond and insurance expenses, routine repairs, utilities and rates, and taxes for the lifetime of the loan, you will need a steady rent.
Spending time drawing up a lease is necessary. Develop a detailed yet equitable lease agreement that covers all eventualities and protects you as a landlord. Good tenants who pay on time and take care of your property will help offset the payments and other expenses of your mortgage or bond.
The income you earn by renting out a property to SARS must also be declared. You will need to pay tax, whether you purchase the rental property as an entity or as a registered business. Bear in mind, this involves short-term rentals, Airbnb, and a bed-and-breakfast. A sub-let house, like a cottage on your own property, is also included. However, when calculating your taxable income, you can exclude any fair expenses you have made when renting out the house. Using a reputable tax accountant could be advisable. It's necessary to keep proper financial records.
In land management, don't neglect other costs: you must consider municipal rates, disposal of refuse, sewerage, etc. You'll still need to pay property tax if you plan to sell the investment property. Usually, when you sell, you will pay a percentage of the profit you receive.
Invest enough to be optimistic in cash-flow
If you have purchased private rental properties that is empty, you will need to find suitable tenants as soon as possible. The cash flow can be drained by a vacant rental home or apartment. On real estate websites (OnlyRealty, Only Letting etc) or mainstream online market places (Gumtree etc), you can advertise the property, or you could use a reputable letting agent. Bear in mind, there would be a fee on a listing from a letting or rental agent. A good rule of thumb is that the rental income for one month out of the year would go to the agent. Using income from rent to rise
You will help you pay off your debt faster, because the property itself can appreciate in value over time, the consistent revenue you receive from a rental property. And you will continue to assign the difference to your next property investment until the revenue from your property exceeds your expenses. It may be a lump-sum deposit to fund a second home loan on a new property or donations.
Where is the best location for rental property purchases?
When looking to invest in real estate, five things to consider: Urban vibes: Ambitious millennials are also searching for a cosmopolitan lifestyle that fuels demand in major urban areas for rental properties. Premium space: The trend has helped to support gross rental yields across Johannesburg, Pretoria, Durban and Cape Town for apartments in particular regions.
To be close to trendy cultural areas or social hotspots, tenants are also willing to pay a premium. Work, play, live: In order to decrease travel time, buy-to-let investors should also consider features such as quick access to transport nodes. Properties offering a precinct lifestyle that incorporates work and play are also appealing choices in mixed-use projects. 'Semigration': This development in the local property market is causing changes. There is a growing appetite for properties in coastal locations and smaller cities. Individuals are searching for a better quality of life, greater security and a sense of community.
Estate living: The appeal of a for rent by owner property and versatile living in a safe estate that provides a sense of independence and peace of mind is another theme. In a secure self-contained estate, buying an investment property might bring you potential tenants. Can you build wealth through investments in residential property? It is possible to build up a property portfolio over time with an investment asset. It can create opportunities, such as commercial property, to diversify into other areas. The return is the intrinsic value of the asset and the long-term income-generating opportunity that multiple rental properties give. Often seen as a prudent way to build long-term capital, it may be a good start for an ambitious and experienced investor or an investment club to buy properties to rent out.