Tips For Buying Your First Home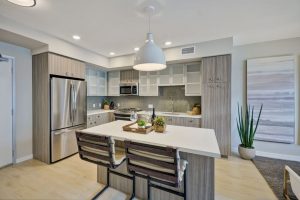 The moment has come and you've decided to put your renting days in the past! No more rent checks cancelled, no more warnings from your parents to get your act together, and no more FOMO watching your mates buy their own homes, and without you, the real estate market progresses. Over the last few years of tirelessly saving you are now able to step up your adult game and become a first-time buyer. Here are seven tips for first-time buyers to use as a guide to saving you time and money when buying your first place.
Save Sufficient Funds

Start saving never gets too early. Many first-time condo buyers believe they can get away with putting down less. For certain locations, however, this is very rare (even select condos that used to allow 10 percent down payments are less common). Most co-ops in many areas allow maximum funding of 80 percent (20 percent down payment), but some co-ops may have even more stringent down payment requests of 30 percent or higher. Save your money, no matter what form of property you intend to purchase.

In addition to saving cash for a down payment, make sure that your credit cards or any other high-interest rate that revolves around debts are paid off or down in a responsible way. If you are considering the purchase of a co-op or apartment, your debt-to-income ratios will be determined by the co-op board and your mortgage business.
Have Surplus Funds In Excess Of Your Deposit
Don't forget about the cost of closing when using for sale or rent by owner. When purchasing a home you'll need more than just a down payment. Homebuyers also have significant closing costs to pay. These costs may vary – ranging from one to two percent of the purchase price for co-ops, two to four percent for condos, and even higher in some cases for new condos.
Get Financially Approved

While you may have seen some beautiful properties online, before you start searching, you need to have a firm understanding of what you can actually afford in terms of monthly payments – not what you think you can afford! To receive a letter of pre-approval, you should connect with a lender or mortgage broker-they will verify your income, check your credit score, and ask for more financial documentation on your income and assets, as well as liabilities.

Some buyers consider traditional lenders such as Wells Fargo and Bank of America, while many tech-savvy buyers look for convenient pre-approvals online at digital lenders such as SoFi. Not only does having a pre-approval give you a clear understanding of how much you can spend on an apartment, it also allows you to act quickly when you find the right apartment (it's customary to submit your pre-approval letter when you make an offer).

Find The Right Property

Most buyers, first-time timers as well as veterans, start their searches too narrow and are forced to expand later. It's best to keep an open mind when you start your apartment search so cast a wide net early to save yourself time.

Include several neighbourhoods for comparison as you study communities that suit your personality, commute, and budget. This lets you discover more properties and increases the likelihood of finding "the one." You can start searching with your own proprietary custom feed.
Compete With Other Buyers

With over 8.5 million people competing in some areas for a place to live, it shouldn't be surprising that buying an apartment in this town will be as competitive as finding a rental. If you see a well-priced condo or co-op in your budget, it probably won't last long, even in the market for a slower buyer.

Just as important as acting fast when you like an apartment, you have to be prepared to miss a few because of the competition from other buyers, especially all-cash buyers.
If you're in a bidding war for your dream apartment, here are five tips in some areas to win a bidding war.

Consult A Broker

When considering one of your life's biggest investments in private rentals, especially as a first-time homebuyer, it's extremely valuable to receive expert advice from someone who prioritizes your best interests. You should select a broker for a buyer to represent you.
A buyer's broker helps with your quest, describes the documentation you need to collect (including your pre-approval mortgage and REBNY Financial Statement), guides you through the negotiating process when making a bid, provide packages for your board and more. Plus, a broker with a buyer is a defender of your interests. If you are dealing with a listing broker directly, you might want to be wary of a dual agency. Keep in mind that the seller is represented by the listing agent, may not be loyal to you, and may advance opposing interests to yours.