Tips For Preparing Your Home For Sale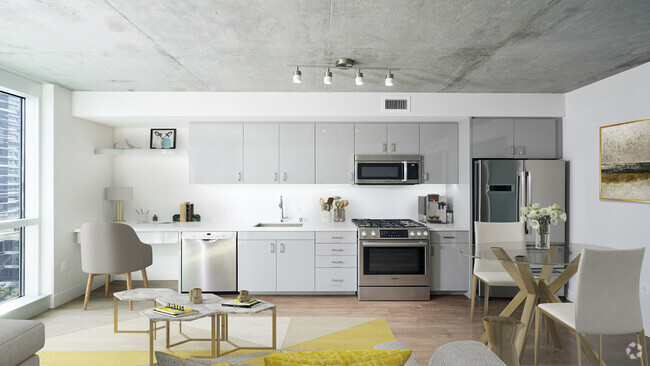 If you are in the process of planning for an open house or trying to market your home for sale, then you would want to make sure that you show off the property in the best light possible. Staging a home for sale is important if you want to save yourself time and quickly find a buyer, so we'll come to you with a few tips that will highlight your property's best features.
The process of preparing a home for sale gradually became a true form of art. If you have ever been to an open house or visited online properties, then you should know what we're talking about. Home positioning not only helps the seller find a buyer quicker but also increases the sales price. There are two possible scenarios: one where, at the time of sale, the residence is vacant, and the other where you still live in it. In both cases, a little tender loving care will make a major difference in prospective buyers' eyes.
The main aim of staging in the sell my house process, or setting up a house for sale, is to imagine viewers and prospective buyers living there themselves. A lot of people make mistakes here; they strip a home down to its basics, eliminating every trace of personality, hoping it will help sell it faster. The reality is that people are more drawn to a house that looks lived in so that they can feel at home and get a sense of what living there would be like.
That's why we think everybody should know some essential tips and tricks for the home staging. Such tips will help you sell an estate faster. You may want to employ a home staging company if you don't have the time or the eye for this information. People working at these organizations have studied interior design or have an excellent eye when it comes to showcasing a space's best features. But even though you want to assign this method to a specialist, these are valuable ideas for the future to bear in mind.
Ensure The Property Is Clean
A clean space is a welcoming space, even more so if it is a location that is intended to function as a home. Recall the feeling when you go on holiday, and you rent a cozy mountain bungalow or cabin. Everything is so sparkling clean and fresh when you first set foot inside, that you can't refrain from thinking-oh, I could just live here! The same psychology applies to home staging, so be sure to offer a deep clean feel to your house. From bright floors to glittering windows to clean counters; every surface should shine. This will tell prospective buyers you've looked after the property well.
Repair And Repaint The Property
Small nicks, bruises, cracks, and everything else you've planned to take care of but won't need to be addressed before the show. Repair or replace any pieces of furniture which pets have scratched or nibbled on. Don't shy away from a touch of paint where it's needed, particularly when chipped paint areas are present. When you already have rooms decorated in dark colours, suggest brightening them up with whites or beiges. The key concept is to show prospective buyers you had the property well maintained.
Declutter The Place
What you want to sell is space, and take up space with so many things scattered around. Decluttering is the easiest way for those coming inside to make the home look more spacious and attractive. The less furniture, the better, but not to the degree that it eliminates functions from space, such as a dining area that is required to demonstrate that there is a place to eat if there is no separate dining room in the house, or to the degree that the room appears empty and soulless. Yet eliminating personal clutter, excess books on bookshelves, unnecessary decorative items, etc. To make natural light, leave the shades and drapes/curtains open.
Keep in mind that buyers may open wardrobes and cabinets, and can even look underneath the sink and explore all other corners of your house. However, this is actually a positive indication, because it means they are interested in the home and want to know more about it, so leave nothing to chance.
Highlight The Best Features Of The Property
It may seem like a no-brainer but highlighting some unique features of your home is crucial. Prospective sell my house privately buyers will look at hundreds of properties so make sure that yours stands out by highlighting the best things about it. For instance, you might have wide windows that look out into a lush garden; if that's the case, make sure you don't have something that blocks the view, like a wide sofa or a TV stand. Instead, try placing an armchair there, angled toward the window, moving the problem piece of furniture elsewhere. Or, maybe your place has beautiful hardwood floors, so make them noticeable-replace the wide-area rug with a smaller one, and rearrange the furnishings. The aim is to draw attention to your home's best features and present them in the best light possible.
Do Not Show Personal Photos
As we discussed in this article earlier, it's important that potential buyers can imagine themselves living in the house, so it's necessary to get yourself out of that imagine, let 's say. The smoothest way to do so is to maintain your home's elegance and style while eliminating the personal touches that scream so home belongs to the seller, not the buyer. Replace any personal photos hanging on the walls with paintings or landscape pictures, particularly if those are the first things people see when they walk into a room. That's also true for the art you've kept on your fridge for your kids.
Move The Furniture Around
Keep in mind that furniture running from one end of a wall to the other shrinks the room, so try rearranging your furniture to build as much open, walkable space as you can. This allows buyers to navigate the home without bumping into anything and also helps them to visualise in each room their furniture. Any damaged or otherwise incompatible with the rest of the room furniture should be taken out. It does not mean that by doing so you are deceiving the audience.