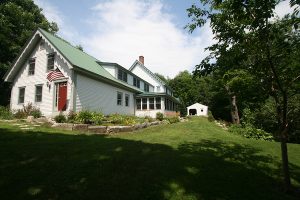 How do you know which one is right for you, with so many real estate agents on the market today? If you make the wrong decision you might be trapped with someone who frustrates you for months in an exclusive deal. Making it worse, with no buyers in sight, your home could stay on the market.
But if you choose wisely, at the very least, your agent can make the process less painful and potentially get a better price for your home so you can move forward. And what are the key things to remember while interviewing a prospective sales broker? Here are some tips, such as an established track record of successful sales, may be very obvious, but some may surprise you.
Still inquire about their background, and what the agent is doing to differentiate from other agents.
Another relevant question is whether the for sale or rent by owner agent in this or a similar location has sold properties of this kind before? Ask about their last few properties, including "their recent sales concerning the 'sold' price versus the price asked, days on the market, and how the sale was negotiated.
How busy they are & What is their Strategy for Pricing
How does the agent go about the property's pricing? Which comps do they decide the price range?
Advertising budget: Most sellers don't know how to ask agents inside their brokerage about the advertising budgets, but it is a critical query. Start by asking whether the broker has a marketing budget or allowance, then ask who pays for photographer, floor plans, materials for advertisement and marketing. Is the company paying? Or are such things paid for with their allowance by the agent?. As their broker doesn't have the budget to pay for professional pictures, no one wants to end up with iPhone pictures.
Creativity: Another critical thing to remember-what suggestions are they suggesting for preparing your home? Staging, decoration, painting, et cetera, for instance? Transparency: If you need numbers and details, do they have a system where this information will be provided to you during the sales process? Are they comfortable doing that if you want to hear about what any buyer who walks through the house says?
What your gut tells you: Make this decision like any other business decision you might make when you advertise on domain.com.au. Find someone you trust and feel secure in, bearing in mind that they will be in your home and supporting you, and maybe your family too, through a personal process that may have bumps along the way.
A positive attitude: Your real estate agent is a person you are going to work with a lot so you want a good relationship with them. Seller wants a positive mindset and positive reviews on their house. Many brokers will send you a long list of what they're going to do for you, but very few show a genuine desire to be working with you.